elfak nish
Advanced Member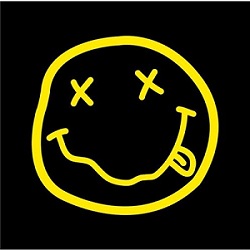 Serbia
5678 Posts

Member since 23/02/2009

Posted - 15/10/2009 : 20:03:27



---
COVEK VEC DUGO NE ODGOVARA NA MAILOVE..JEL IMA NEKO BLIZAK KONTAKT S NJIM???
Mi smo komunicirali,imao je covek problem sa racunom u Srbiji,hteo da odustane,pa ga ja nagovorih da odradimo to...
Pustao mu mailove,alI ocigledno ignorise..

CEKAM JOS PAR DANA I LUPAM NEGATIVNI
---

Soundgarden - Halfway There
http://www.youtube.com/watch?v=LW4Zsd1mhPI

---
Edited by - elfak nish on 27/12/2009 22:40:51
sinister
Average Member







Bosnia and Herzegovina
699 Posts

Member since 10/04/2004

Posted - 16/10/2009 : 12:35:45



---
Ja sam razmijenio par mailova sa njim, malo sporije je to išlo s obje strane, ali uspjeli smo se dogovoriti oko placanja. Takoder je bio mali problem oko uplate, jer nije mogao potvrditi žiro-racun u BiH, pa smo se dogovorili to odraditi poštanskom uputnicom na adresu u BiH.
Kao što rekoh, uspjeli smo postici neki dogovor. Ne znam, probaj ga opet kontaktirati, ja sam zadnji mail od njega dobio u utorak.
---
Don't regret the rules I broke, when I die bury me in smoke.