Deers
Advanced Member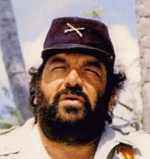 Croatia
7782 Posts

Member since 29/03/2004

Posted - 03/11/2021 : 17:13:06




---


Ne, ovo nije najava izdanja! Kako su stari topici arhivirani (jedan i dva), da malo podsjetim ljude na najbolji/najgori strip ikad neobjavljen.

Zlatko Druško - Tat je zabljesnuo u trećem (0.1) broju Tallyjeve Striporame tamo negdje 2003. godine. U tom broju mu je izašao i kratki strip Divlji Zahod. Kasnije je isti izašao i u Strip reviji Večernjeg lista br. 36.
Van toga, bombastično je najavljen cjelovečernji strip: Jungle Rockers! Koji, avaj, nikad nije izašao.




Koliko znam, on sada radi i dalje na ilustracijama, najčešće za video igrice a sudjelovao je i s Damirom Čivrakom na njegovom Vampiru Tiboru i stripovima poput Dalma Doga.
Ne znam koliko je taj strip dobar, i da li je to produkt jednog vremena koji je prošao, ali da bih ga rado kupio i pročitao - bih.
---
"Trzaj mišica i nad prazninom sam."
---
Edited by - Deers on 05/11/2021 21:04:56
vice
stripovi.com suradnik






6610 Posts

Member since 29/06/2005

Posted - 14/12/2021 : 20:48:54




---
Neprežaljeni strip koji san ka mali s gušton iščekiva. Šteta, baš šteta...
---
And like that... he's gone.