BeaGea
Senior Member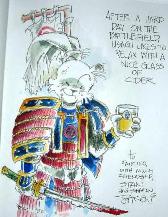 2922 Posts

Member since 29/04/2020

Posted - 22/12/2021 : 14:17:36




---
Kao prvo da odmah istaknem da su obojica sastavili vrlo relevante i kvalitetne liste svojih sto omiljenih filmova.
Kod Martina se vidi da je lik erudita i da film gleda sasvim drugim očima od kolege Akire. Akire je više umjetnik i on voli filmove koji šalju određenu poruku, dok je kod Martina više u žiži interesa film kao način izržavanja, pa favorizira filmove koji su donjeli određeni tehnički pomak u razvoju filma. Akira više voli spektakle, grandiozne scene a Martin se više fokusira na male, čak i nezavisne, filmove.

Martinova lista:

quote:

---

Originally posted by going going

Martin Scorsese's 125 favourite movies:

The Infernal Cakewalk (1903)
Secrets of the Soul (1912)
The Four Horsemen of the Apocalypse (1921)
Nosferatu (1922) - legendarni Murnau i još legendarnija rola Maxa Schrecka. Prvi relevantni film o vampirima i grofu Drakuli.
Dr. Mabuse the Gambler (1922) - film zbog kojeg obožavam filmove. Epska priča o Weimarskoj Republici i njezinim tajkunima. Traje 4,5 sati ali nijednog trena nije dosadan.
Metropolis (1927) - još jedan Lang, Lang bez kojeg ne bi bilo SF-a kakvog danas poznajemo.
Napoleon (1927) - Abel Gance i njegov triptih.
The Power and the Glory (1933)
It Happened One Night (1934)
Mr. Deeds Goes to Town (1936)
La Grande Illusion (1937) - la grande film. Jean Renoir i priča o zatvorenicima ratnog kampa u vrijeme Velikog rata. Fru, fru...Gabin!
Mr. Smith Goes to Washington (1939)
Stagecoach (1939) - vesetrn kojeg su manje više svi pogledali.
The Roaring Twenties (1939) - jedan od onih legendarnih gangsterskih komada koji su bili popularni prije Durgog svjetskog rata. Cagney-Bogart, treba li više.
The Rules Of The Game (1939)
Citizen Kane (1941) - jedan od najboljih filmova ikad snimljenih.
How Green Was My Valley (1941)
Sullivan's Travels (1941) - Preston Sturges se proslavil romantičnim komedijama i ovo je jedna od tih predivnih drama.
Cat People (1942) - Jacques Tourneur i njegov fantazi film strave. Dobar dobar film.
Arsenic and Old Lace (1944)
Rome, Open City (1945) - ratni film a nije spektakl, Roberto Rossellini.
Children Of Paradise (1945) - Ovo sam davno gledal i pomalo mi je isparil iz sijećanja.
Duel in the Sun (1946) - vestern kojeg su snimala tri režisera od kojih je samo King Vidor potpisan. Ne leže mi te američke drame smiještene na Divlji Zapad, ali jasno mi je da Scorsese nije ostal ravnodušan na izvedbe Cottena, Pecka i Jennifer Jones. U filmu se pojavljuje i zvijezda nijemog filma Lillian Gish.
Gilda (1946) - remek djelo
A Matter of Life and Death (1946) -jedan od vrhunaca autorskog para Michael Powell/Emeric Pressburger.
Paisan (1946) - još jedan ratni Rosselini, film koji nam prikazuje kako ispričati emotivnu priču bez patetike.
Beauty & The Beast (1946) - klasik, ekranizacija poznate bajke o tome tko je ustvari zvijer a tko samo izgleda kao zvijer ali to nije. Da, bezvremenska priča o ljudima.
The Lady From Shanghai (1947) - Orson Welles, nije njegov vrhunac ali lik nema slabog filma.
T-Men (1947)
I Walk Alone (1947)
The Red Shoes (1948)
Germany Year Zero (1948) - istina je da RR ratna trilogija dobra, ali baš sva tri na listi najboljih pokazuju da martin nije imun na Rosselinija
Force of Evil (1948)
La Terra Trema (1948) - rani Visconti. Dobar film.
Macbeth (1948) - iako se Orson Welles proslavil ekranizacijama Shakespeara ovaj film mu nije reprezentativan. Vjerojatno je zadivil Scorsesea s tehničke strane. Welles je stvarno ovo maestralno režiral, problem je kaj su mu film masakrirali producenti.
Raw Deal (1948) - filmovi Anthony Manna su upravo ono kak treba režirati neki film. Veliki je majstor režije i ne čude njgovi naslovi na ovoj listi.
Bicycle Thieves (1948) - film na kojem su odgajane generacije studenata. Vittorio De Sica!
Caught (1949)
The Third Man (1949) - meni jedan od najdražih filmova. Pogledal ga bezbroj puta i nikad ni sekunde nezanimljivi, toliko ima tih sitnica u filmu da je to čudo jedno.
Stromboli (1950) - Martin i njegova ljubav prema Robertu. Terra di Dio je još jedna sjetna priča.
The Flowers of St. Francis (1950) - opet RR ali ovaj put nije ratna priča već biografija ispričana toliko simpatično i humoristično da vam preostaje samo uživati u pozitivi ovog filma.
Gun Crazy (1950) - legendarni Joseph H. Lewis proslavil se nizom film noira, a ovaj mu je jedan od najboljih.
Night and the City (1950) - opet noir, ali ovog puta od strane još legndarnijeg Julesa Dassina. Tko nije pogledal nijedan njegov film bilo bi dobro da to odamh ispravi. Strašan talent.
An American in Paris (1951) - mjuzikl Vincenta Minnellija. Žanr koji mi ne odgovara tako da prepuštam vama da sami prosudite njegovu vrijednost.
The River (1951)
Ace in the Hole (1951) -meni vrlo dobar, iako sam očekival više od filma. Možda je u tome i bila greška.
The Magic Box (1951)
The Bad and the Beautiful (1952)
Europa '51 (1952) - klasični RR.
Othello (1952) - opet Welles, ovaj put bolji od Macbetha ali još to nije razina Chimes at Midnight.
Umberto D. (1952)
Ikiru (1952) - Kurosawa za kojeg vam trebaju dobri živci da ga pogledate u komadu.
The Band Wagon (1953) - Scoseseu se i Minnelli sviđa
House of Wax (1953)
Julius Caesar (1953) - vjerojatno najbolja priča o velikom vladaru. Vrlo upečatljive uloge Masona i Branda uz režiju Josepha L. Mankiewicza.
Pickup on South Street (1953) - vrlo zabavan krimić, film noir.
Ugetsu (1953) - za razliku od dobrog dijela američkih drama koje mi djeluje patetično japanske su mi vrlo zanimljive i mistične. Ova je jedan od boljih.
Tokyo Story (1953)
Dial M for Murder (1954) - zanimljivost vezana uz film, izdan je u 3D varijanti još ranih pedesetih.
Journey to Italy (1954) - još jedan RR.
Senso (1954) - predivan film. Toliko divan film mogel je snimit jedino Visconti. Kapa dolje za ovaj film na listi.
Seven Samurai (1954) - koju god verziju pogledali nećete se razočarati. Film bez mane.
Sansho the Bailiff (1954) - Kenji Mizoguchi, japanci stvarno imaju plejadu odličnih filmaša i filmova. Upravitelj imanja Sansho je jedna od bezboj priča iz srednjovjekovnog Japana. Drama, ali dobra drama.
All that Heaven Allows (1955) - osjećajna osoba poput martina nije mogle bez brem jednog filma Douglasa Sirka. Meni ovo i nije neka preporuka.
Kiss Me Deadly (1955) - Robert Aldrich i njegova ekranizacija priče Mickeya Spillanea o privatnom istražitelju Mikeu Hammeru. Jesu li nas posjetili izvanzemaljci ili je to još jedan ekperiment!?
The Searchers (1956) - Tragači, Ford/Wayne...meni ne previše zanimljivo ali ljudi vole ovaj film.
Forty Guns (1957)
Sweet Smell of Success (1957) - pogledal ga jednom iznenada i ostal oduševljen. Uopće nije onakav kakav se na prvu čini, puno je bolji ;) Vrlo pozitivan i zabavan film.
Some Came Running (1958)
Touch of Evil (1958) - nema noira kod Welllesa ali ono kaj ima je vrhunsko. Jedna od domaćih zadaća za ljubitelje noira.
Vertigo (1958)
Ashes and Diamonds (1958) - malo za promjenu da nije ratni RR-a vec Andrzeja Wajde. Priča o poljskom pokretu otpora u vrijeme kad Nijemci napuštaju Pojsku a u igru ulaze Sovjeti. I jedni i drugi su smrt za Poljsku. Tema o kojoj progovara Wajda u vrijeme hladnog rata je svako jedna od kontraverznijih u svijetu filma.
Big Deal On Madonna Street (1958)
Shadows (1959)
The 400 Blows (1959) - François Truffaut nikad nije bila moja šalica čaja. Priča o odrastanju, to stvarno nije tema koji bi me zanimala.
Peeping Tom (1960)
Rocco and His Brothers (1960) - treči Visconti na listi, ali s razlogom. Teška tematika ali odličan film.
Shoot the Piano Player (1960) - solidan film. Po meni nije baš za listu 100 najboljih ali svakako ima svojih aduta.
Breathless (1960) - ovo mi nije bile previše zanimljivo. Nedavno preminul JPB je maestralan ali to nije dovoljno.
L'Avventura (1960)
The Hustler (1961) - kad nam Newman pokazuje kako se igra biljar onda je to stvarno vrijedno pažnje.
One, Two, Three (1961)
Cape Fear (1962)
The Trial (1962) - ekranizacija Kafke. Welles je uvijek nekaj ekraniziral osim svog prvijenca (koji je autobiografija dobrim dijelom, a preostalim samo biopgrafija) i po meni ovo je vrlo uspjela ekranizacija. Film je dobrim dijelom sniman na lokacijama u Zagrebu. Wellles je Zagreb smatral vrlo filmičnim.
Two Weeks in Another Town (1962)
Salvatore Giuliano (1962) - Francesco Rosi i njegova priča o vlasti mafiji na Siciliji. Ne znam, ali nekak mi je kasnija Ciminova verzija ove istinite priče bolja, iako ni ona nije baš sjajana.
Il Sorpasso (1962)
America, America (1963)
Jason and the Argonauts (1963) - avanturas u kojoj na vidjelo izlazi genijalnost majstora za specijalne efekte, majstora stop-motiona rtay Harryhausena.
The Leopard (1963) - savršenstvo od filma. Pogledal ga nebrojeno puta i opet ću koliko ga obožavam. Šteta kaj se vjerojatno neće nikad pojavit duža verzija od 205. minuta.
Shock Corridor (1963) - nije loš. Nije nekaj pmatljivo ali vrijedno gledanja.
High and Low (1963) - opet malo japanske umjetnosti. Film o otmici koji se ističe i nekim zanmljivim igrama s bojom. U globalu je film crno bijel ali ima nekih dijelova koji to nisu. 30 godina kasnije Spielberg i njegov crveni kaputić su bili fora u Listi, ali naravno da je Spielberg ukral ideju Kurosawi. Film u kojem Mifune nije samuraj!
8½ (1963) - mislimda ga nisajm ni gledal, a ako i jesam zaboravil sam ga.
The Fall of the Roman Empire (1964) - evo jednog povijesnog spektakla (Senso je isto spektakl ali on je neka druga priča) koje karakteriziraju ipak dramaturške sekvence. Marko Aurelije, car filozof.
Band of Outsiders (1964) - poprilično nezanimljivo, meni.
Before the Revolution (1964) - volim bertoluccija, ali ovo mi nije leglo.
The Rise of Louis XIV (1966) - opet RR, film koji više liči na kazališnu predstavu nego film. Tako tako.
Blow-Up (1966)
Weekend (1967)
Faces (1968) - John Cassavetes je vrlo zanimljiv filmaša, i svaki njegov naslov ima svojih aduta.
2001: A Space Odyssey (1968) - dobro, ovo ste manje više svi počeli gledati ali odustali. I ja isto tako prvih par puta, ali kad sam ga jednom pogledal, pogledal ga odmah i drugi put. Strašan film!
Death by Hanging (1968) - vrlo mućan film kojeg ne bi trebalo nepogledati.
Midnight Cowboy (1969) - ovo mi nije sjelo.
The Butcher (1970)
M*A*S*H (1970)
The American Friend (1970)
Klute (1971)
McCabe & Mrs. Miller (1971) - meni najbnolji Altmanov film. Dobro, veliki udio u tome ima glazba L. Cohena. Nezaboravan OST!
The Merchant of Four Seasons (1971)
The Godfather (1972) -ovo nema potrebe komentirati. Osim da je završni dio nedavno premonitiran i mijenjal je kraj.
Aguirre, the Wrath of God (1972) - obožavam Herzog/Kinski kombinaciju. Njihovi filmovi su stvarno odlični, a uz Fitzcarralda i Cobru Verde Aguirre mi je najbolji.
The Conversation (1974) - ni sam ne znam zakaj još nisam pogledal ovog Coppolu.
Ali: Fear Eats The Soul (1974) -ovo sam gledal ali mi nije bilo jasno kaj gledam
The Enigma of Kaspar Hauser (1974) - Herzog, i više nego dobar. Rijetko pozitivan i topao film.
The Messiah (1975) - jel su to sad svi RR-ovi filmovi na listi.
Nashville (1975)
Apocalypse Now (1979) - najbolji ratni filmsvih vremena i jedan od najboljih filmova uopće.
The Marriage of Maria Braun (1979)
Health (1980)
Heaven's Gate (1980) - za mene nekaj poput Viscontijevog Sensa, fatazija od filma. Fim kojeg su iskasapili (imal sam prilike pogledati i tu verziju od 140+ minuta), ali i film koji je snimljen ispred svog vremena. Danas se smatra remek-djelom.
Mishima (1985) - opet žrtva i teške dileme iz Japana.
Born on the Fourth of July (1989) - ovo sam gledal kao klinac kad je izašlo na VHS-u.
Do the Right Thing (1989) -
The Player (1992)


---

Znači malo više od pola pogledanih, a od ove druge polovice pogledat ću još pola a preostalu četvrtinu vjerojatno neću pogledati. Ne dijeluju mi zanimljivo.
I sve pet za listu, ali da uz tolike sunarodnjake nije uvršten i Leone sa svojim Bilo jednom na Divljem Zapadu nije u redu. Film koji po svim Martinovim kriterijima ima mjesto na ovoj listi.

Uskoro komentiram i filmove s Akirine liste.
Akirina lista:

quote:

---

Originally posted by going going

A evo i Kurosavine liste(https://faroutmagazine.co.uk/akira-kurosawa-100-favourite-films-list/):

1. Broken Blossoms or The Yellow Man and the Girl – Griffith, 1919.
2. Das Cabinet des Dr. Caligari [The Cabinet of Dr. Caligari] -Wiene, 1920. - i danas impresivan film uz sve godine koje ga prate.
3. Dr. Mabuse, der Spieler – Ein Bild der Zeit (Part 1 – Part 2) [Dr. Mabuse, the Gambler] – Lang, 1922. - i Martinovoj je listi. Fascinantan Langov film, stogodisnjak.
4. The Gold Rush – Chaplin, 1925. - meni vjerojatno najbolji CC.
5. La Chute de la Maison Usher [The Fall of the House of Usher] – Jean Epstein, 1928.
6. Un Chien Andalou [An Andalusian Dog] – Bunuel, 1928. - nadrealizam koji mi nije legel. Kasniji Bunel mi je bolji.
7. Morocco – von Sternberg, 1930. - Ditrich mi je za kazaliste ne za fipm iako se filmom proslavila.
8. Der Kongress Tanzt – Charell, 1931.
9. Die 3groschenoper [The Threepenny Opera] – Pabst, 1931. - prekrasan film. Pabst ima bas osjecaja za fipm.
10. Leise Flehen Meine Lieder [Lover Divine] – Forst, 1933.
11. The Thin Man – Dyke, 1934.
12. Tonari no Yae-chan [My Little Neighbour, Yae] – Shimazu, 1934.
13. Tange Sazen yowa: Hyakuman ryo no tsubo [Sazen Tange and the Pot Worth a Million Ryo] – Yamanaka, 1935.
14. Akanishi Kakita [Capricious Young Men] – Itami, 1936.
15. La Grande Illusion [The Grand Illusion] – Renoir, 1937. - rrpriza, mogu samo poniviti da je ovo odlican film.
16. Stella Dallas – Vidor, 1937.
17. Tsuzurikata Kyoshitsu [Lessons in Essay] – Yamamoto, 1938.
18. Tsuchi [Earth] – Uchida, 1939.
19. Ninotchka – Lubitsch, 1939.
20. Ivan Groznyy I, Ivan Groznyy II: Boyarsky Zagovor [Ivan the Terrible Parts I and II] – Eisenstein, 1944-46. - malo ga je vrijeme pregszilo ali ima svoju dobru stranu, definitivno.
21. My Darling Clementine – Ford, 1946. - meni je ovo ok, ali nista vise.
22. It's a Wonderful Life – Capra, 1946. - Divan Bozic.
23. The Big Sleep – Hawks, 1946. - Humphrey Bogart u ulozi detektiva P.Marllowa. Postoje dvije verzije ovog filma.
24. Ladri di Biciclette [The Bicycle Thief] [Bicycle Thieves] – De Sica, 1948. - i o njemu je vec bilo rijeci.
25. Aoi sanmyaku [The Green Mountains] – Imai, 1949.
26. The Third Man – Reed, 1949. -
27. Banshun [Late Spring] – Ozu, 1949.
28. Orpheus – Cocteau, 1949.
29. Karumen kokyo ni kaeru [Carmen Comes Home] – Kinoshita, 1951.
30. A Streetcar Named Desire – Kazan, 1951. - odlicna drama.
31. Thérèse Raquin [The Adultress] – Carne 1953.
32. Saikaku ichidai onna [The Life of Oharu] – Mizoguchi, 1952. - meni je ovaj Mizoguchi i vise nego dobar. Bas jedna suptipna japanska storija.
33. Viaggio in Italia [Journey to Italy] – Rossellini, 1953. Martin nas je zagnjavil RR-om, ali da vrijedi i Akira ga je stavil na listu.
34. Gojira [Godzilla] – Honda, 1954. -fora film.
35. La Strada – Fellini, 1954. - Kusturica je bolji ;) Nije bas ovo neki vrh za top listu.
36. Ukigumo [Floating Clouds] – Naruse, 1955.
37. Pather Panchali [Song of the Road] – Ray, 1955.
38. Daddy Long Legs – Negulesco, 1955.
39. The Proud Ones – Webb, 1956.
40. Bakumatsu taiyoden [Sun in the Last Days of the Shogunate] – Kawashima, 1957.
41. The Young Lions – Dmytryk, 1957.
42. Les Cousins [The Cousins] – Chabrol, 1959.
43. Les Quarte Cents Coups [The 400 Blows] – Truffaut, 1959. - komntiral kod MS-a.
44. A bout de Souffle [Breathless] – Godard, 1959. - reziseri vole ovaj film, ja i ne bas.
45. Ben-Hur – Wyler, 1959. - jedan od onih nekoliko filmova koje gledam cijeli zivot. I jos navek je dobar.
46. Ototo [Her Brother] – Ichikawa, 1960.
47. Une aussi longue absence [The Long Absence] – Colpi, 1960.
48. Le Voyage en Ballon [Stowaway in the Sky] – Lamorisse, 1960.
49. Plein Soleil [Purple Noon] – Clement, 1960. - meni je bil dosadan.
50. Zazie dans le métro [Zazie on the Subway] – Malle, 1960.
51. L'Annee derniere a Marienbad [Last Year in Marienbad] – Resnais, 1960). - koliko je dobar toliko je je i dosadan.
52. What Ever Happened to Baby Jane? – Aldrich, 1962. - odlican, odlican film.
53. Lawrence of Arabia – Lean, 1962. - cudim se da ga Martin nema. Strsan film!
54. Melodie en sous-sol [Any Number Can Win] – Verneuil, 1963.
55. The Birds – Hitchcock, 1963. - kultni, nece svakom lec. Meni nije.
56. Il Deserto Rosso [The Red Desert]- Antonioni, 1964. - jedan od filmova koji me nine dotaknul, nimalo. Za obozavatelje rad MA.
57. Who's Afraid of Virginia Woolf? – Nichols, 1966. - dobar film!
58. Bonnie and Clyde – Penn, 1967. - nekako sam ocekival bolji gangsterski film.
59. In the Heat of the Night – Jewison, 1967. - fina erotika starog lisca, Kurosawe.
60. The Charge of the Light Brigade – Richardson, 1968. - nista ne gubite ne pogledavsi ovu ratnu dramu.
61. Midnight Cowboy – Schlesinger, 1969. - zlatne godine filma.
62. MASH – Altman, 1970.
63. Johnny Got His Gun – Trumbo, 1971. - jedan od onih filmova koje bi trebalo edukativno pogledati.
64. The French Connection – Friedkin, 1971.
65. El espíritu de la colmena [Spirit of the Beehive] – Erice, 1973.
66. Solyaris [Solaris] – Tarkovsky, 1972.
67. The Day of the Jackal – Zinneman, 1973.
68. Gruppo di famiglia in un interno [Conversation Piece] – Visconti, 1974.
69. The Godfather Part II – Coppola, 1974.
70. Sandakan hachibanshokan bohkyo [Sandakan 8] – Kumai, 1974.
71. One Flew Over the Cuckoo's Nest – Forman, 1975.
72. O, Thiassos [The Travelling Players] -Angelopoulos, 1975.
73. Barry Lyndon – Kubrick, 1975.
74. Daichi no komoriuta [Lullaby of the Earth] – Masumura, 1976.
75. Annie Hall – Allen, 1977.
76. Neokonchennaya pyesa dlya mekhanicheskogo pianino [Unfinished Piece for Mechanical Piano] – Mikhalkov, 1977.
77. Padre Padrone [My Father My Master] (P. & V. Taviani, 1977.
78. Gloria (Cassavetes, 1980.
79. Harukanaru yama no yobigoe [A Distant Cry From Spring] – Yamada, 1980.
80. La Traviata – Zeffirelli, 1982.
81. Fanny och Alexander [Fanny and Alexander] – Bergman, 1982.
82. Fitzcarraldo – Herzog, 1982.
83. The King of Comedy – Scorsese, 1983.
84. Merry Christmas Mr. Lawrence – Oshima, 1983.
85. The Killing Fields – Joffe 1984.
86. Stranger Than Paradise – Jarmusch, 1984.
87. Dongdong de Jiaqi [A Summer at Grandpa's] – Hou, 1984.
88. Paris, Texas – Wenders, 1984.
89. Witness – Weir, 1985.
90. The Trip to Bountiful – Masterson, 1985.
91. Otac na sluzbenom putu [When Father was Away on Business] – Kusturica, 1985.
92. The Dead – Huston, 1987.
93. Khane-ye doust kodjast? [Where is the Friend's Home] – Kiarostami, 1987.
94. Baghdad Cafe [Out of Rosenheim] – Adlon, 1987.
95. The Whales of August – Anderson, 1987.
96. Running on Empty – Lumet, 1988.
97. Tonari no totoro [My Neighbour Totoro] – Miyazaki, 1988.
98. A un [Buddies] – Furuhata, 1989.
99. La Belle Noiseuse [The Beautiful Troublemaker] – Rivette, 1991.
100. Hana-bi [Fireworks] – Kitano, 1997.


---
---
Vidim, ja vidim.
Samo vas molim da upalite svijetlo!
---
Edited by - BeaGea on 26/12/2021 22:46:51