DiSkAcH
Senior Member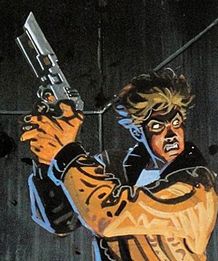 Croatia
2051 Posts

Member since 05/12/2016

Posted - 20/07/2019 : 13:25:03




---
quote:

---

Originally posted by dr strangelove




---


Kul



Nego, eto ja od mange trenutno čekam 10-o omnibus I Am A Hero-a od 11, ovaj zadnji izlazi krajem ove godine i to je to.
Moram priznat dosta skup sport s obrziom da je riječ o mini SC formatu, ali manga mi je fantastična, napeta, baš prava alternativa TWD-u.
Čitam kako ih kupujem, ali mislim da ću morat to još jednom pročitat u miru kad izađe zadnji omnibus.

---
-Hi Honey, did you miss me?
-With every bullet so far...
---
Edited by - DiSkAcH on 20/07/2019 13:27:21