Hercule Poirot
Senior Member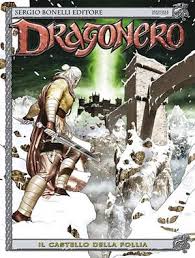 2826 Posts

Member since 28/11/2017

Posted - 23/01/2019 : 15:15:15




---
quote:

---

Originally posted by selanne

Sad će vjerojatno prestato zabijati i potonuti u prosječnost.


---


Nadajmo se da neće. Ipak je jedan drugi klub u Engleskoj patentirao metodu kako da od odličnih igrača pravi prosječne ili loše- Arsenal.

selanne
stripovi.com suradnik









Bosnia and Herzegovina
6864 Posts

Member since 11/09/2009

Posted - 23/01/2019 : 16:27:55





---
Daleko je ovaj još od odličnog igrača. Nadajmo se da će to postati, ali u zadnje vrijeme Milan tako dobro bira igrače da je vjerojatnije da će ovaj biti "one-season wonder". Ili "half-season".

---
Where other men blindly follow the truth, remember - nothing is true. Where other men are limited by morality or law, remember - everything is permitted. We work in the dark to serve the light. We are assassins! Nothing is true, everything is permitted.