Space Marine
Senior Member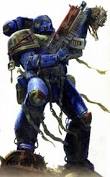 Croatia
1121 Posts

Member since 08/09/2013

Posted - 18/03/2022 : 20:14:19




---
Slažem se za izbacivanje Maxi edicije s tog popisa narativnih lukova, nema baš nešto previše smisla da je tamo.

Svaka čast na ažuriranju Planeta Mrtvih sekcije, sad je baš pregledna te totalno jasna i nekom novom tko možda nikada nije ni čuo za to.


I Crossover/team-up popis je odlična ideja. Samo bih ja na taj popis još dodao i team-up s Creepy Past mini serijalom u kolorfestu 26.
---
Sometimes good guys gotta do bad things to make the bad guys pay.

Sarghan
stripovi.com suradnik








Croatia
1686 Posts

Member since 26/01/2011

Posted - 18/03/2022 : 22:20:24




---
quote:

---

Originally posted by Space Marine

Slažem se za izbacivanje Maxi edicije s tog popisa narativnih lukova, nema baš nešto previše smisla da je tamo.

Svaka čast na ažuriranju Planeta Mrtvih sekcije, sad je baš pregledna te totalno jasna i nekom novom tko možda nikada nije ni čuo za to.


I Crossover/team-up popis je odlična ideja. Samo bih ja na taj popis još dodao i team-up s Creepy Past mini serijalom u kolorfestu 26.


---


Maxi izbačen, Creepy past dodan (planirao sam to prvo, ali sam nekako na kraju smetnuo s uma

)